Rome Fiumicino Airport (FCO)
Find the most important information about Rome Leonardo da Vinci-Fiumicino Airport: Flights, Departures, Arrivals, Parking, Car Rentals, Hotels near the airport and other information about Rome Airport (FCO). Plan your travel to FCO Airport with the information provided in this guide.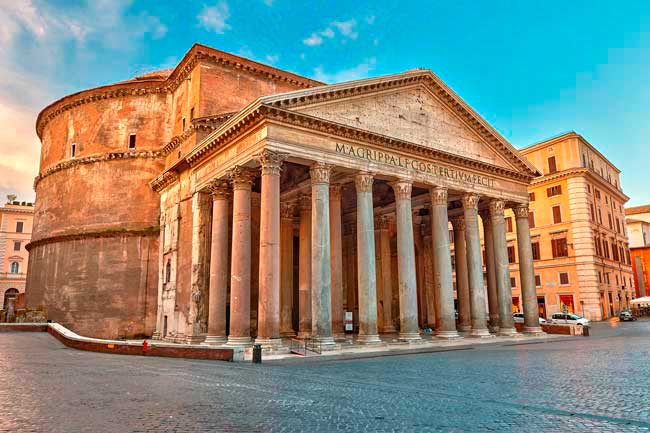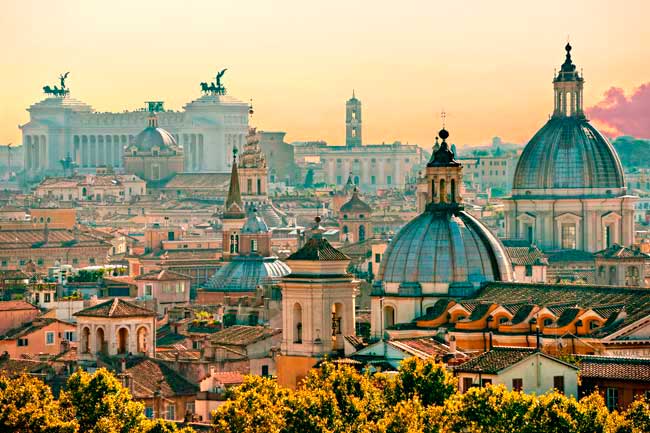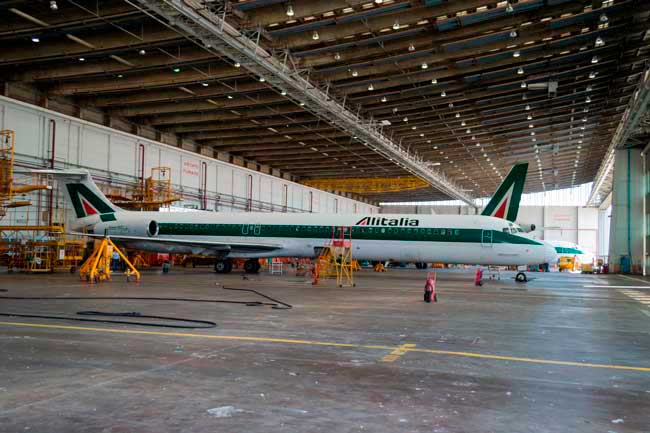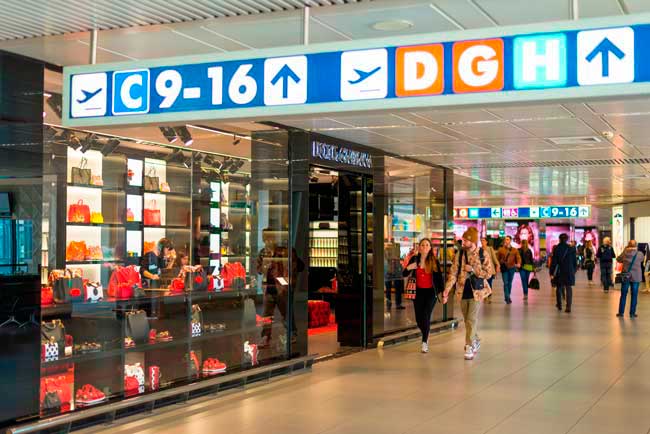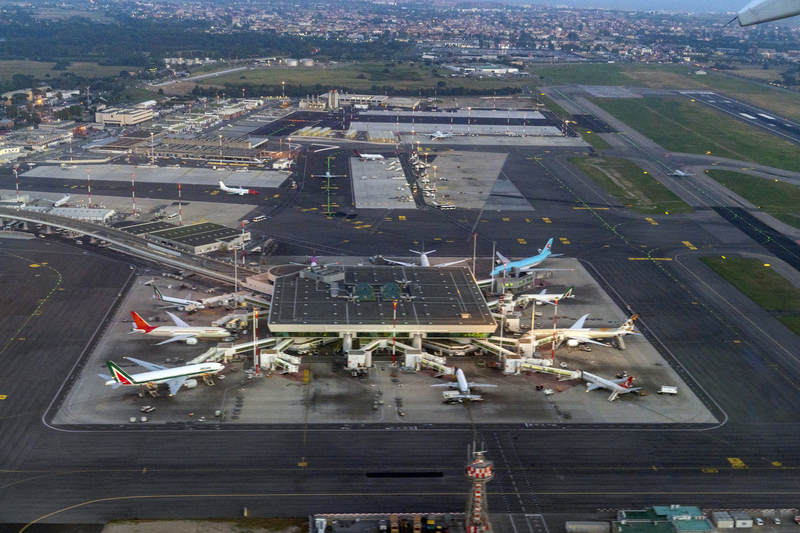 Rome Airport, also named Leonardo da Vinci-Fiumicino Airport (IATA: FCO; ICAO: LIRF), is the major international airport of the city of Rome and the largest airport of Italy.
It is located in Fiumicino, a town 35 km southwest from Rome city centre. Fiumicino Airport is a hub for Alitalia, Alitalia CityLiner and Vueling and WizzAir and a focus city for Blue Panorama Airlines, Poste Air Cargo, Neos, Norwegian Air Shuttle and Ryanair.
FCO Airport is named after Leonardo da Vinci, who in 1480 designed the first proto helicopter.
Rome Fiumicino Airport handled 43,532,573 passengers in 2019.
Rome Fiumicino Airport registered a total of 9,830,957 passengers during 2020. An important decrease due to coronavirus crisis.
Rome Airport consists of 4 passenger terminals: 1, 2, 3 and 5, although currently there are only two operative; Terminal 1 and Terminal 3.

See the information displayed below for further details:

Terminal 1
Operates with domestic and Schengen flights.
See more information

Terminal 3
Operates with domestic, Schengen and Non-Schengen flights.
See more information

Terminal 5
Closed due to revamping works.
See more information
Contact
Address: Via dell'Aeroporto di Fiumicino 320 – 00054 Fiumicino (RM), ITALY

Phone: +39 0665951

First Aid: +39 0665953133/4
About Rome
Rome is the capital of Italy and has almost 3,000 years of history, so it can be helpful to start from the very beginning.

Start your visit at Palatine Hill where the city was founded. From there, walk down to the ancient city centre, first to the Roman Forum and after to the Colosseum.


Aside of these landmarks, there are plenty of sites to visit: The Vatican Museums (it is required to make a reservation in advance), and a walk to St Peter's Basilica; get lost in Trastevere neighbourhood and find yourself a good trattoria; don't miss the Fontana di Trevi, the Pantheon and the Jewish Ghetto; and eat lots of pasta, pizza, coffee and ice creams!
Rome Airport offers a wide rage of Services and Facilities such as:


- Restaurants and cafeterias
- Duty Free
- Shops
- Tax Free Mall
- ATMs
- Currency Exchange
- Personal Shopper
- Toilet
- Self service check-in
- Free luggage trolleys
Rome Fiumicino Airport (FCO) counts with the following means of transport to reach downtown Rome:

Bus: There are several bus options to connect Rome Airport with Rome city centre and other places around.
See more information

Taxi: The ride from Rome Airport to Rome city centre takes between 40 and 60 minutes by taxi.
See more information

Train: Leonardo Express is the direct train that connects Rome Airport with the city centre.
See more information

Metro: There is no direct Metro connection but passengers can get easily to Metro. Metro in Rome is called Metropolitana and has a 5-10 minutes frequency.
See more information

Tram: Tram isn't available from FCO Airport but it is easy to reach! There are 6 Tram lines in Rome.
See more information

Car rental: Rent a car in Rome Airport. Find the best option to rent a car in our search engine, it's easy and free to use!
See more information